The consumer price index reveals a staggering nearly 20% increase in car repair costs over the past year, surpassing the national inflation rate by more than six times. This surge represents one of the largest annual price hikes among household goods and services. Now, let's explore the factors behind these soaring prices.
The surge in car repair costs can be attributed to a combination of factors, according to experts. Some of these factors emerged during the pandemic, while others are long-term trends in the auto market. Let's explore six reasons behind the increase in car repair expenses.
1. Increasing Complexity of Automotive Technology
Regular car repairs are now costing consumers around $500 to $600 per visit, with some expenses reaching even higher figures, as per AAA reports. The prominent factor behind these rising repair costs is the increasing prevalence of sophisticated and costly technology integrated into modern vehicles, according to Robert Sinclair Jr., a spokesperson for AAA Northeast.
The widespread adoption of advanced driver-assistance systems is a prime example. These technologies, such as auto emergency braking, lane-keeping assist, or cross-traffic alert systems, have become increasingly prevalent and are now available in almost every vehicle, according to Sinclair.
Electronic sensors, essential for facilitating these technologies, are often located in vulnerable areas such as bumpers, fenders, and grilles, making them prone to damage in accidents, as noted by Sinclair. To put it differently, today's cars can be likened to computers operating on gasoline or electricity, as described by Skyler Chadwick, the director of product consulting at Cox Automotive.
The repair costs are not only higher due to fixing advanced technology, but the precision and time required for auto body work also contribute to the increased expenses. For instance, the paint thickness on a car bumper must be precisely calibrated to ensure proper functionality of the sensors, as highlighted by Sinclair.
Here's a scenario to ponder: A repair shop owner informed Sinclair that colliding with a deer in a vehicle could result in approximately $1,500 to $2,000 more in repair costs today compared to 15 years ago, primarily because of the advanced technologies integrated into modern cars.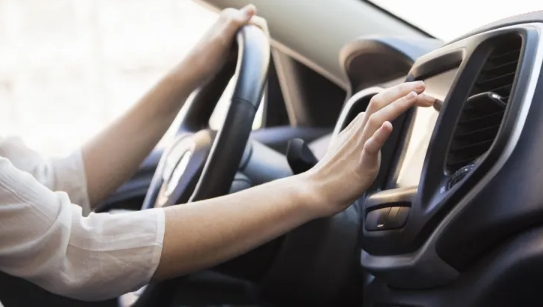 2. Ongoing supply-chain challenges
Supply-chain challenges persist in the pandemic era, contributing to increased prices for car parts. Shortages of certain components, particularly microchips, have made it more difficult and expensive to replace parts during repairs. The supply-chain issues that arose during the pandemic have not yet been fully resolved, further impacting car repair costs.
The auto industry's major long-term shifts towards increased automation and electric vehicles have escalated the demand for chips, putting additional strain on an already challenged industry, as noted by J.P. Morgan. The need for more chips to power these advancements has contributed to the ongoing supply-chain issues and further impacted car repair costs.
3.Aging Vehicle Fleet
With cars on the road getting older, the likelihood of needing "major repairs" has increased, according to Skyler Chadwick. The average age of passenger cars and trucks in operation has risen from about 10.5 years in 2010 to 12.2 years in 2022, as reported by S&P Global Mobility. The pandemic-era shortages of auto parts contributed to the rise in the average vehicle age, as consumers held onto their current cars for longer due to limited inventory of new and used vehicles. Additionally, higher interest rates starting in early 2022 made it more expensive to purchase a new car, further supporting the trend of extended vehicle ownership.
4. Surge in Car Crashes
During the pandemic era, the frequency of car crashes has surged, leading to a higher demand for car repairs. Experts report a significant increase in the number of reported car accidents, with 6.1 million crashes reported to the police in 2021, up from about 5.3 million in 2020, as per data from the National Highway Traffic Safety Administration (NHTSA). Tragically, fatalities resulting from motor-vehicle accidents have also risen, with nearly 43,000 deaths in 2021, marking the highest count since 2005 and a 10.5% increase from 2020, the largest annual percentage rise on record. The number of auto deaths in 2022 was similarly high, though slightly lower, at 42,795. As the number of auto wrecks grows, the demand for mechanics also rises, subsequently increasing car repair costs, according to Robert Sinclair Jr.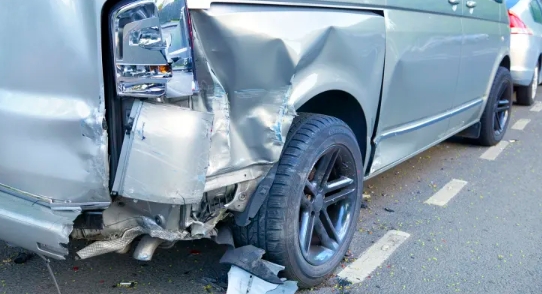 5. Skilled Technician Shortage
The automotive industry is facing a shortage of qualified mechanics to meet the increasing demand for car repairs, leading to higher labor costs, according to auto experts. In 2021, there were approximately 733,000 employed automotive technicians, representing a nearly 5% decline from the recent high point of about 770,000 in 2018, as per data from the TechForce Foundation. This decline has resulted in around 56,000 unfilled auto-technician positions from 2021 heading into 2022. Auto dealers have ranked "service" as the area most affected by staffing issues, according to Cox Automotive's Q2 Dealer Sentiment Index. The scarcity of skilled technicians contributes to the rising costs of car repairs.
6. Virtual Diagnostic Exams
High-tech service appointments are becoming increasingly common, with repair shops, especially at dealerships, adopting a telehealth-like approach for cars. They share photos and videos with customers, showcasing potential issues, which adds an average of $260 to the repair cost, according to Skyler Chadwick, director of product consulting at Cox Automotive. Customers find it more beneficial to witness visual evidence of problems like oil pan leaks, leading to a higher likelihood of getting the necessary work done. Overall, revenue per repair order surged by 31.8% in June compared to January 2019, as per Cox Automotive data.