As time goes on, all vehicles will require maintenance or repairs. While some newer vehicles come with warranty coverage for services and repairs provided by the dealer or manufacturer, owners of older vehicles may find themselves in need of costly repairs and questioning whether they can seek services from alternative sources.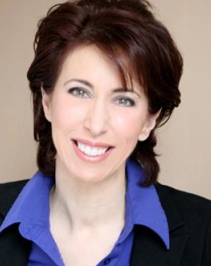 According to renowned automotive expert and analyst, Lauren Fix, many consumers are unaware that they have options beyond dealership services for their vehicle maintenance and repairs. She emphasizes that there are numerous trustworthy independent mechanics with extensive knowledge in working on cars and trucks. In an interview, Lauren shared valuable advice for individuals in search of a reliable mechanic.
It is highly recommended to prioritize ASE (Automotive Service Excellence) certified technicians when selecting a mechanic. The primary objective of ASE is to safeguard vehicle owners and deliver the assurance they seek when entrusting their cars to a mechanic shop. The ASE certification serves as a recognition of mechanics who have successfully undergone training and examinations to validate their competence in working on cars and trucks.
Another essential aspect to consider is finding a master technician. According to Fix, a master technician is an automotive service expert who has obtained all eight certifications provided by ASE. These certifications encompass a wide range of areas, including electrical systems, engine performance, heating and air conditioning, engine repair, and more. Master technicians possess specialized knowledge in modern automotive systems, which are significantly more advanced compared to those of previous generations.
After locating a certified mechanic, it's important to inquire about their standard service rates. Additionally, referring to the vehicle's owner's manual can provide insights into recommended services and their respective intervals. To determine the specific issue with your car, find out if the mechanic charges for a basic diagnostic examination.
Fix advises: "Some mechanics offer this service for free, while others may charge a fee."
It's crucial to ask whether they follow a flat rate pricing model or charge by the hour for their services.
An honest and dependable mechanic will provide clear and transparent information regarding services and repairs. If you have any doubts or uncertainties about the recommended work, it's essential to ask for a detailed explanation, as suggested by Fix. By having your mechanic walk you through the process, you can gain a better understanding of the specific charges and address any additional inquiries you may have. This open communication ensures transparency and helps you make informed decisions.
In order to establish trust, a trustworthy mechanic will give you the option to select original manufacturer parts ("OE") or aftermarket parts that might be more cost-effective but of comparable quality. Additionally, they will offer to present you with the old parts that were replaced. Fix highlights the educational aspect of this practice, allowing you to witness the before and after effects. It also serves as a reassurance that the part was indeed replaced. Even if you are unable to take the old part with you due to weight, leaks, or messiness, it is advisable to request to see it nevertheless.