The Mercedes G-Class is legendary with its off-road capabilities and edgy looks. The time-limited model Mercedes-AMG G 63 4×4² makes the eyes of hardcore fans shine: 585 hp, top-class equipment – but also a remarkable price.
The first edition of the higher G-model caused open mouths when it was presented in 2015 and quickly became a coveted collector's item. At that time it was still offered under the Mercedes star as the G 500 and with an AMG engine, but now it runs entirely under the auspices of Mercedes-AMG.
The most important features: A new chassis with modified axles ensures a ground clearance of 351 instead of 238 millimeters. This means that the AMG G-Class can also drive through deeper waters (91 instead of 70 cm) and also head for steeper embankment angles (up to 45 degrees).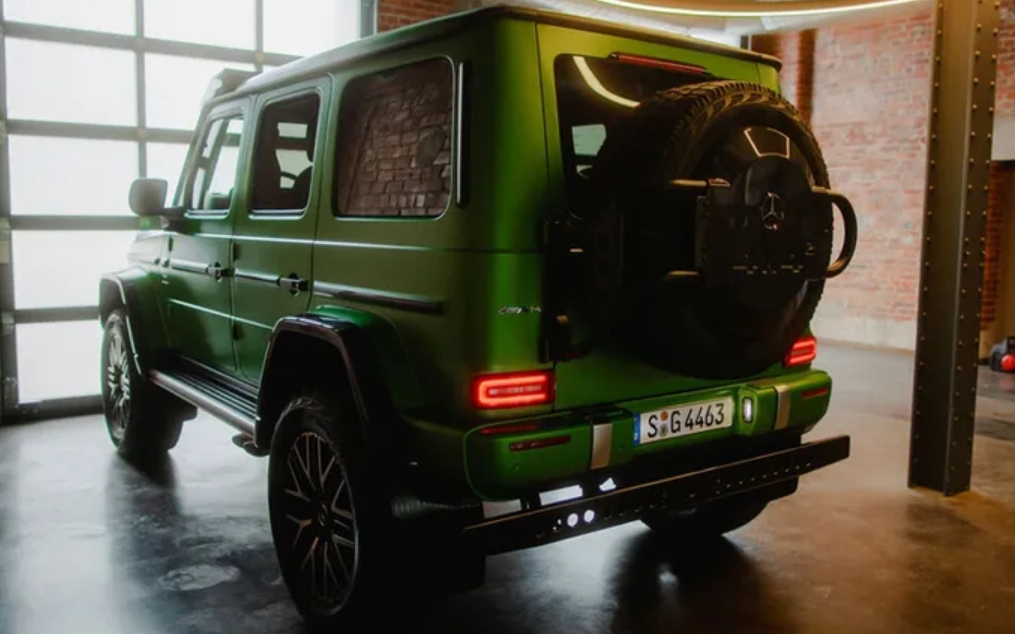 Luxury equipment and performance like a sports car
Huge 22-inch rims, carbon parts, AMG sports exhaust – this G-Class is not stingy with equipment. Nappa and Alcantara leather adorn the interior, two large displays are reminiscent of the C and S class.
The AMG model also packs a punch when it comes to performance: V8 biturbo engine, 585 hp, 850 Newton meters of torque, 9-speed automatic transmission and permanent all-wheel drive make many a sports car look old. Exact figures are not yet known, but a sprint from 0 to 100 km/h in less than five seconds is extremely likely – despite the high structure.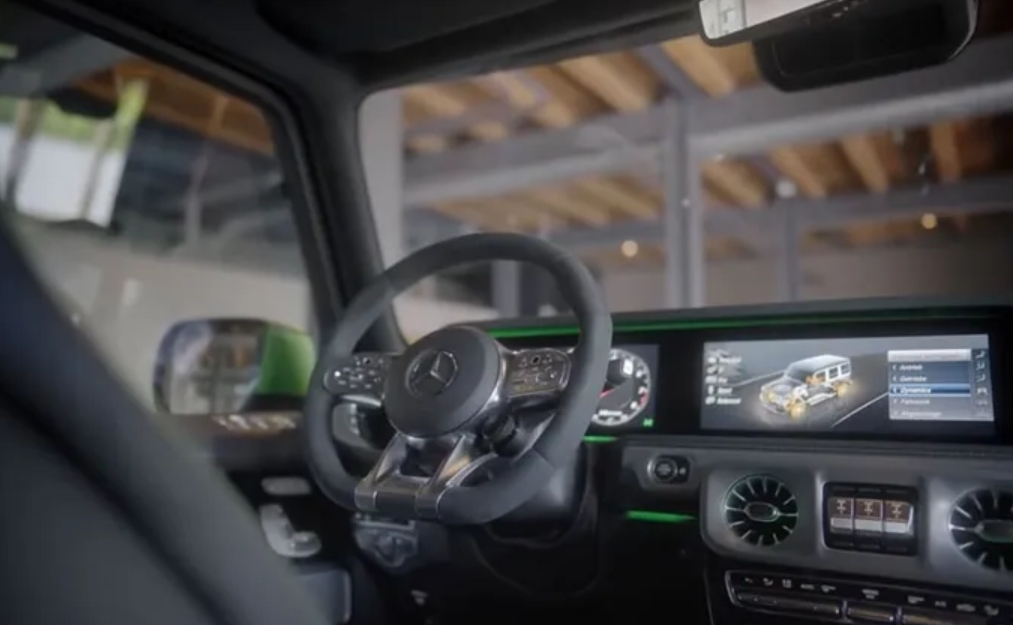 Of course, this also has an effect on fuel consumption: 20 liters per 100 kilometers should be easy, even without a lead foot. And last but not least, the price: Mercedes-AMG has not yet communicated anything officially, but the predecessor already cost €232,000. The new edition should certainly not be cheaper.